The Agri-INNO award of 2020 was received this year by one of our customers, Soil Scout. Congratulations!
One of the founders of Soil Scout, Johannes Tiusanen, received the Agri-INNO award of 2020 for Soil Scout's work with the permanently buried soil sensors. Jury commented the innovation to have significant worldwide potential for especially "developing better farming methods, targeting irrigation water usage and lowering the environmental impact of farming".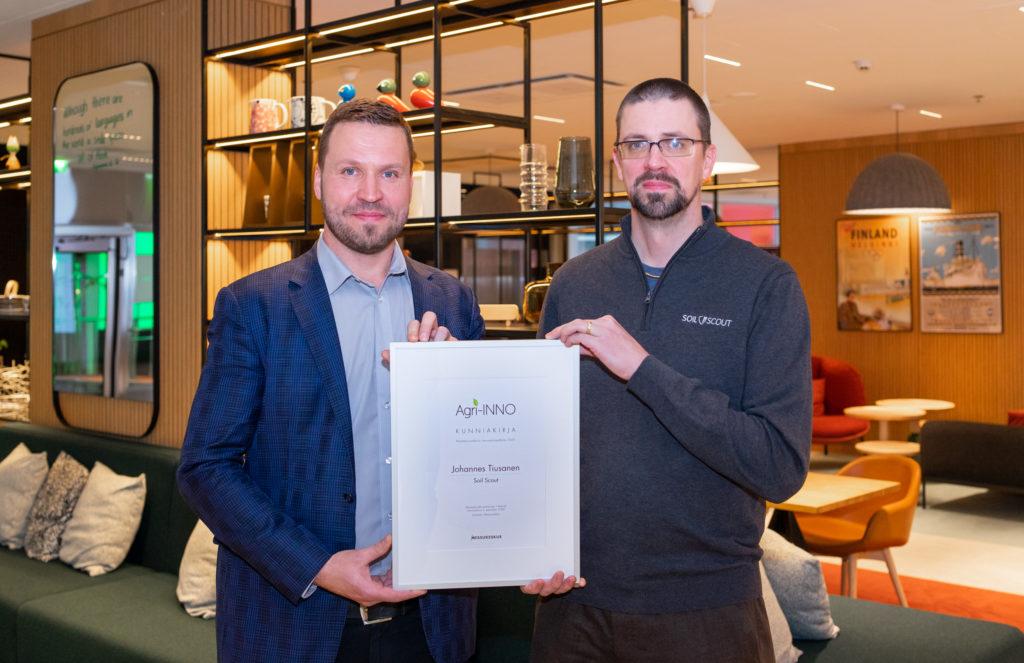 Photo: Risto Wuolle
Soil Scout's cloud based soil monitoring services with the underground sensors have been used by several Finnish research institutions for years. The monitoring through the sensors enables the user to make decisions about soil irrigation and other important maintenance tasks. The sensors are not used just in agriculture alone, but also on sport venues and golf courses around the world.
The Agri-INNO award is given every second year in connection with the Agricultural Machinery Fair. The fair will be held next on 13.–15.10.2022. The Agri-INNO is awarded to a person, group, community or a company who has an innovation that has potential to be internationally significant, and contributes to a positive image of the agricultural industry.
Learn more about Soil Scout's work and the underground sensors here.
For more info on Nextfour's work with Soil Scout visit here.