We've launched a new product family of our own navigation system The Q Experience. This second generation of the manufacture branded infotainment system includes three plotter sizes and an updated mobile app.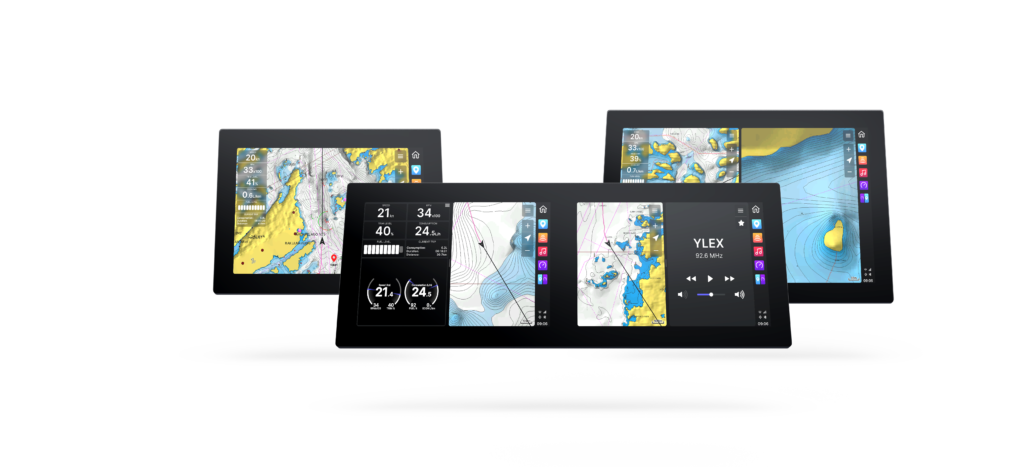 Improved interface and an extra-wide plotter
Q Display 2 Series is designed to make navigation and boating easier for all. Nextfour has worked hard on this product line's new and improved interface, which makes the plotters easier to use and enables more customization opportunities for every user.
With this new Q generation, we have wanted to focus on making as user-friendly infotainment plotters as possible. Our goal is to make navigating a boat easy and accessible for all.
IN A NUTSHELL
A new generation of Q plotters – making navigation more accessible
Product family includes an extra wide 210D Display along with the familiar 10" and 16" screens
Branded individually for each manufacturer
An improved Q mobile app included in the new generation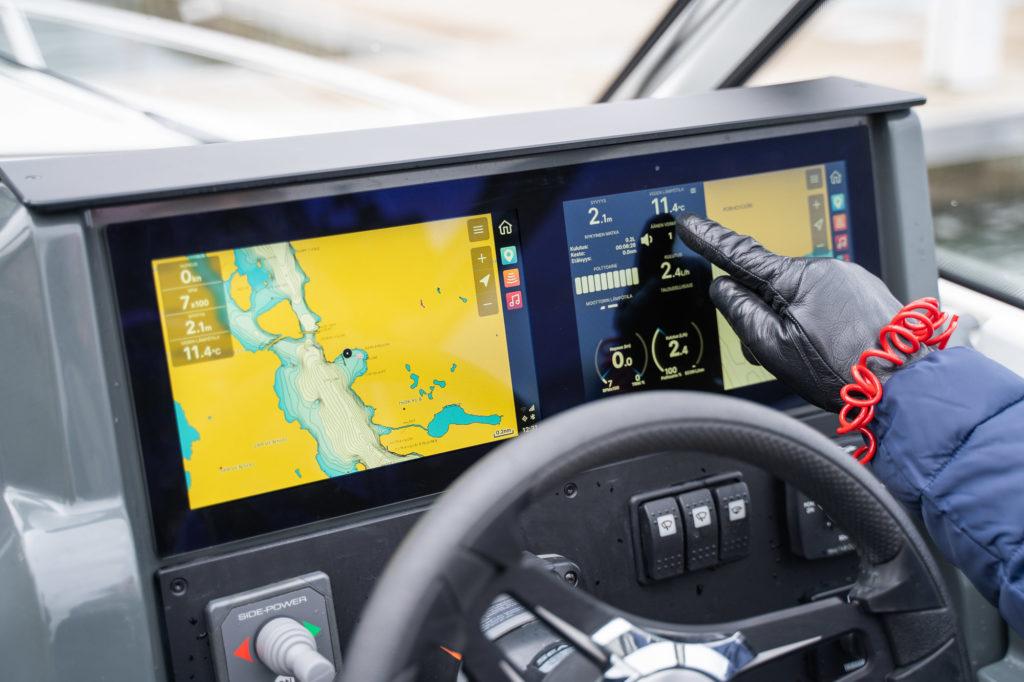 Q Mobile App keeps the boat safe in port
One part of the Q Display 2 Series is the improved Q Mobile App. It keeps the boater connected to their boat around the clock, giving them important info on things such as fuel levels and previous trips. The Q Mobile App also includes other features, such as remote control of the boat's heater and a boat guard antitheft alarm.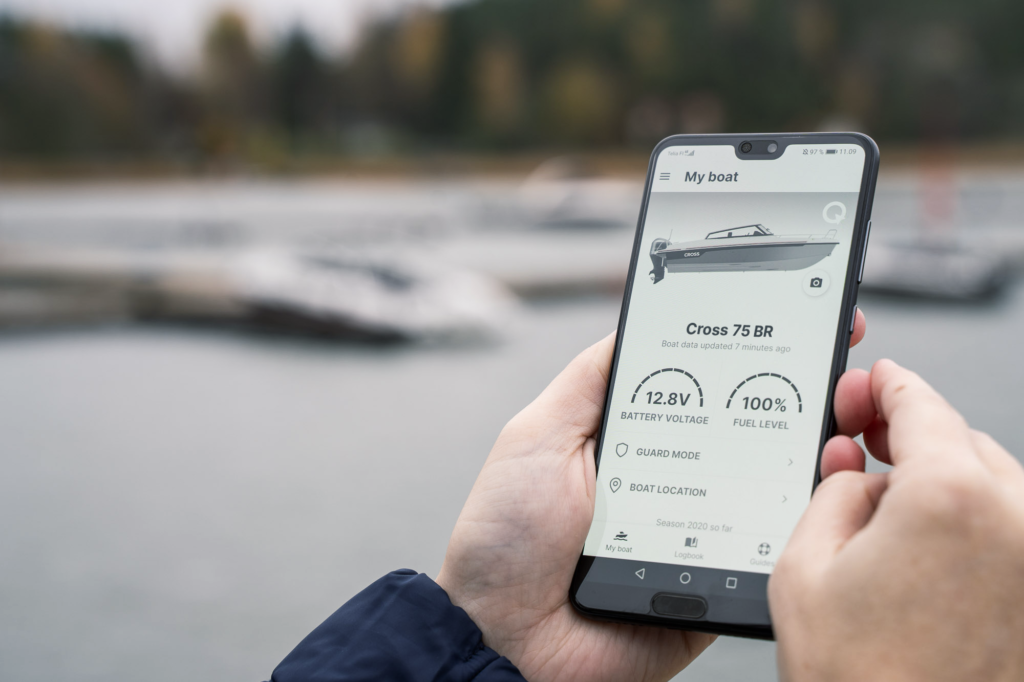 The new generation also has a bunch of improved technical features.
More processing power & dedicated graphics processor
Integrated 4G network, Wi-Fi and Bluetooth
Modular engine unit between all models
Built-in & integrated into boat systems
Music (BT, FM, DAB) via built in audio amplifier
Fast and accurate GPS with rapid updates
2 built-in ethernet ports
Navionics+ or Platinum+ charts
New NMEA digital switch
Branded and customized for boat manufacturers
Q Experience is personalized and branded for boat manufacturers to their own liking. As a white label product everything from design, visuals, the brand name and even some features can be altered to manufacturer's needs.